Shakuhachi Flute Accessories
FLUTE CARRYING CASES
Beautifully designed durable cases to protect your shakuhachi when traveling. A hard-shell interior is covered with all-weather Codura or Denier Nylon fabric, equipped with an adjustable shoulder strap and double-zippered lid. Available in several sizes to carry one, two or three shakuhachi of varying lengths. Room in the top of all but the Minicase to fit a cleaning cloth and flute oil. The Multicase holds up to three flutes in a single compact tube. [AC-2]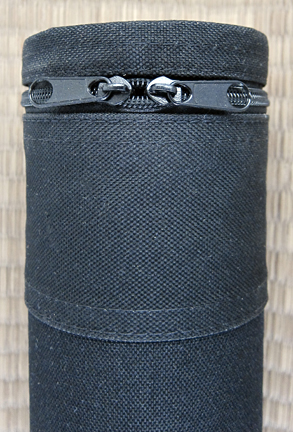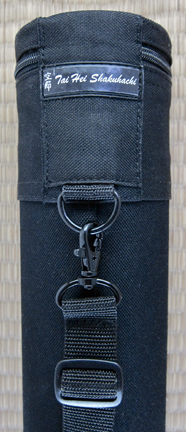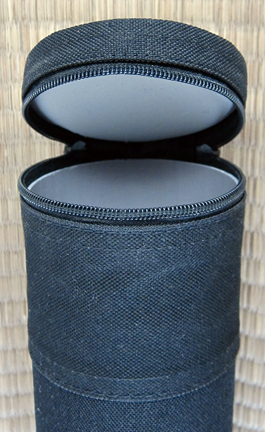 Model #
Description

Interior
Diameter & Length (Inches)

Interior
Diameter & Length
(mm.)
Number of Tubes
Extra Space for Accessories?
AC-2i
MINICASE
Designed for the classical 1.8' shakuhachi.

2 9/16 x 24
65 x 610
One
No
AC-2a
SINGLE - MEDIUM
Designed for 1.8' - 2.0' shakuhachi.

3 1/4 x 25 1/4
83 x 641
One
Yes
AC-2b
SINGLE - LONG
Holds one flute up to 2.4' length shakuhachi.

3 1/4 x 31 1/2
83 x 686
One
Yes
AC-2c
SINGLE - EXTRA LONG
Holds one flute up to 2.8' length shakuhachi.

3 1/4 x 34 1/2
83 x 876
One
Yes
AC-2k
DOUBLE - MEDIUM
Holds two flutes up to 1.8' length shakuhachi.

3 1/4 x 27
83 x 686
Two
Yes
AC-2d
DOUBLE - LONG
Holds two flutes up to 2.4' length shakuhachi.

3 1/4 x 31 1/2
83 x 800
Two
Yes
AC-2e
DOUBLE - EXTRA LONG
Holds two flutes up to 2.8' length shakuhachi.

3 1/4 x 34 1/2
83 x 876
Two
Yes
AC-2j
TRIPLE - MEDIUM
Holds three flutes up to 1.8' length shakuhachi.

3 1/4 x 27
83 x 686
Three
Yes
AC-2g
MULTICASE
Holds three flutes up to 2.4' length shakuhachi.

5 1/8 x 30
130 x 762
One
Yes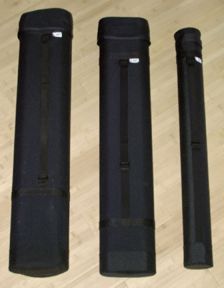 Triple, Double & Single carrying cases all come with an adjustable shoulder strap.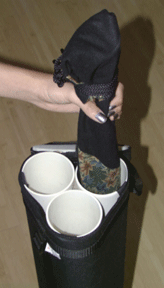 Cases are designed to hold a shakuhachi flute and cloth bags. There is room in the top of the case to store accessory items.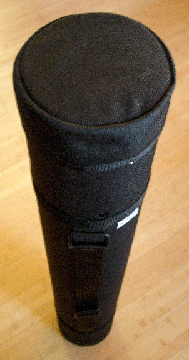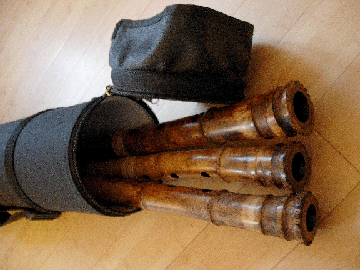 The new compact Multicase will hold three root-end shakuhachi flutes and their cloth bags in a single 5" tube.
Please note that the Shakuhachi Carrying Case is designed to hold a flute that is first placed in a cloth bag.
Together they fit perfectly into the lining of the case. The flute bag provide insulation and padding. Without it, the instrument will rattle around.
The narrower MiniCase requires a non-padded flute bag.

---
---

Tai Hei Shakuhachi Homepage


Main Menu