Shakuhachi Flute Accessories
FLUTE CARRYING CASES
Beautifully designed durable cases to protect your shakuhachi when traveling. A hard-shell interior is covered with all-weather Codura or Denier Nylon fabric, equipped with an adjustable shoulder strap and double-zippered lid.
Available in sizes designed to carry one or two shakuhachi of varying lengths. Room in the top to fit a cleaning cloth and flute oil. [AC-2]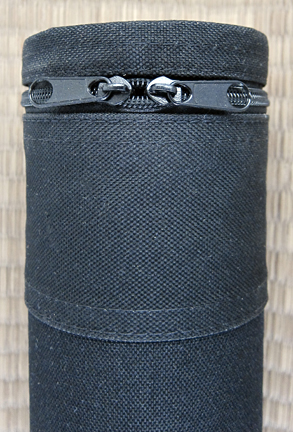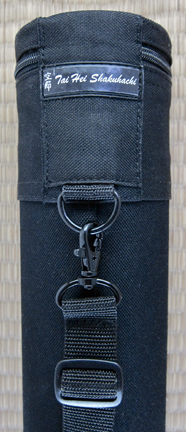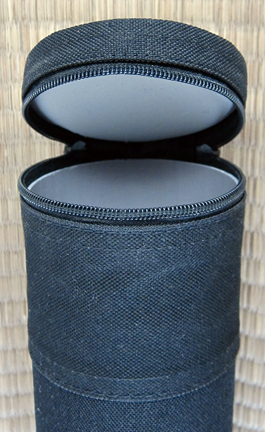 Model #
Description

Interior
Diameter & Length (Inches)

Interior
Diameter & Length
(mm.)
Number of Tubes
Extra Space for Accessories?
AC-2a

SINGLE- MEDIUM
Holds one shakuhachi 1.8' to 2.0' in length.



3 1/4 x 25 1/4
82 x 641
One
Yes
AC-2b
SINGLE- LONG
Holds one shakuhachi from 2.4' to 2.8' in length.


3 1/4 x 38
82 x 965
One
Yes
AC-2e
DOUBLE - LONG - TWO TUBES
Holds two shakuhachi 2.4' to 2.8' in length .


3 1/4 x 34
82 x 863
Two
Yes
AC-2g
DOUBLE - LONG - ONE TUBE
Holds two shakuhachi up to 3.0' in length depending upon the width of the root end.


4 1/4 x 38
108 x 965
One
Yes
Please note that the Shakuhachi Carrying Case is designed to hold a flute that is first placed in an insulated wool bag with vapor barrier .
Together they fit perfectly into the lining of the case. The flute bag provide insulation and padding. Without it, the instrument will rattle around.
For complete information on the care and maintenance of your shakuhachi, go to FluteSaver.com
---
---

Tai Hei Shakuhachi Homepage


Main Menu