What's New
in the
World of Shakuhachi
---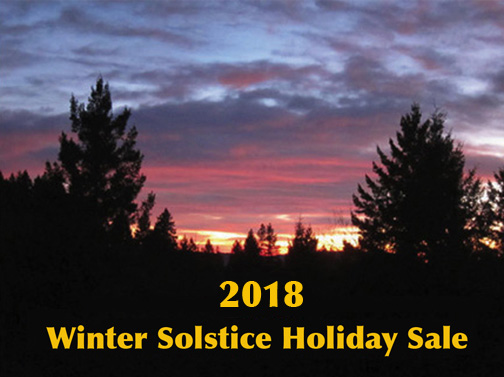 ---
---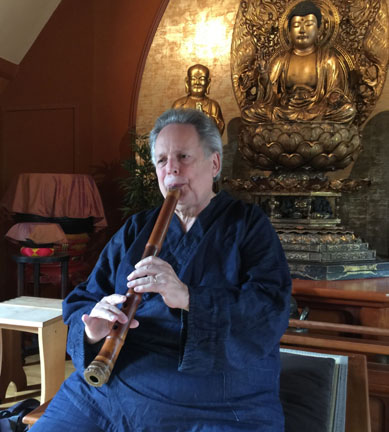 Rest in Peace
Ronnie Nyogetsu Reishin Seldin
(July 3, 1947 - May 29, 2017)
Founder & Director of
Ki-Sui-An Shakuhachi Dojo

---
---
Shakuhachi Honkyoku Instruction

Kaoru Kakizakai
director of the
Kokusai Shakuhachi Kenshukan
(International Shakuhachi Training Center)
founded by the late Katsuya Yokoyama
will be in the USA offering private lessons.

Denver, CO
May 29-30 / June 5-7, 2017
Contact Matheus Ferreira
matheus@kskna.com

Los Angeles, CA
June 8-11, 2017
Contact Bill Shozan Schultz
shozan@prodigy.net

San Francisco, CA
June 12-15, 2017
Contact Karl Young
karlshak@sonic.net
New CDs by Kaoru Kakizakai
---
New Playing Guides & Collections of Sheet Music
by Masayuki Koga



---
New CD
---
http://shakuhachi.com/P-Taniguchi-Sumie.html
or
http://ShakuhachiArt.com
---
New Sheet Music

Takashi Tokuyama
Shakuhachi Honkyoku Sheet Music
(In Kinko Ryu Notation)

Takashi Tokuyama is the founder of the Tokuyama Honkyoku Kai in Tokyo. He has traveled throughout Japan researching and transcribing honkyoku, some of which are rare and known only to a few surviving players.

Tokuyama has published many of the oldest known pieces of "original" shakuhachi music. His sheet music series comes in four sets which correspond to the degree of complexity and order in which the pieces are learned by students at his school.

All music is written in the Japanese cursive style and comes with an English translation of Tokuyama's notes on fingering, breath and chin technique.

---

4 Sets - 126 Handwritten Scores - 5 CDs
In Kinko Ryu Notation

YELLOW SERIES - Beginner Level
GREEN SERIES - Intermediate Level
RED SERIES - Advanced Level
GOLD SERIES - Master Level: "Initiation into the Secrets"

52 Newly Published Scores
including
GOLD SERIES - Master Level: "Initiation into the Secrets"

The Gold Series Master Level scores represent the most intricate and demanding honkyoku collected and arranged by Takashi Tokuyama-sensei. Hence, his belief that undertaking the study of this music initiates the player into the deepest secrets of shakuhachi Koten Honkyoku, revealed only in the process of mastering these pieces.
http://shakuhachi.com/SM-Tokuyama.html
---
New DVD
HIDDEN LEGACY:
Japanese Traditional Performing Arts in the WWII Camps

This documentary film, using historical footage and interviews from artists who were interned to tell the story of how traditional Japanese cultural arts were maintained at a time when the War Relocation Authority (WRA) emphasized the importance of assimilation and Americanization.

This film will be the first major presentation of the existence of traditional music, dance and drama in the camps. It is possible only because Shirley Kazuyo Muramoto-Wong has been searching, researching and collecting for over 20 years information on who these artists were. She has collected interviews, oral and visual histories, as well as artifacts from the internees and relatives of internees, including teachers, students, the performers, and the incredible artists who made instruments, costumes, and the props needed for a full performance from scraps of wood, toothbrush handles, gunny sacks, paint, and whatever they could scrape up. Her own family's history with the camps led her to become a kotoist and teacher of the Japanese koto (13-stringed zither).
---
http://shakuhachi.com/R-2012-WSF.html
---
http:/shakuhachi.com/TOC-Education.html
---
---
---
---
New Sankyoku CDs
---
New CDs
---
In Memoriam

Hozan Yamamoto
(1937-2014)

Ningen Kokuho - Living National Treasure of Japan


Dan E. Mayers
(1922-2014)

President Emeritus of the International Shakuhachi Society

---
Tai Hei Shakuhachi Featured at the Musical Instrument Museum (MIM), Phoenix, AZ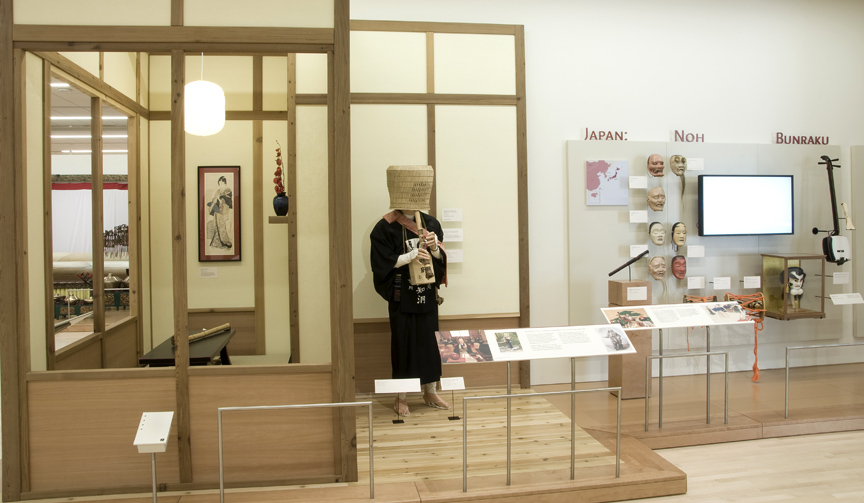 ---
---