MICHAEL CHIKUZEN GOULD studied shakuhachi in Japan from 1983-1996 under Mr. Yoshinobu Taniguchi and Mr. Katsu Yokoyama, where he eventually earned his Shihan and Dai Shihan certificates. Since moving back to the US in 1996, he has been a faculty member in the Dept. of Asian Studies at Wittenberg Univ., Springfield, Ohio, and Shakuhachi instructor at The Univ. of Michigan, Ann Arbor, Ml and Oberlin College, Oberlin, Ohio.

SHAKUHACHI CONCERT AT HIRAM COLLEGE
S-T7e.Live concert featuring Yoshinobu Taniguchi and Michael Chikuzen Gould performing honkyoku pieces. CD $17.50
Temporarily Out of Stock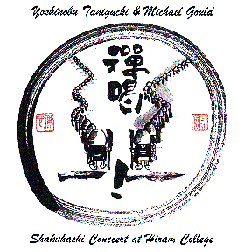 S-G2a. BOSATSU / URIGUMO / TAMUKE CD $17.50
Shakuhachi honkyoku.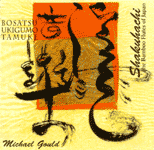 S-G2b. TRADITION AND BEYOND: Shakuhachi & Percussion CD $17.50
Traditional and modern compositions for shakuhachi and percussion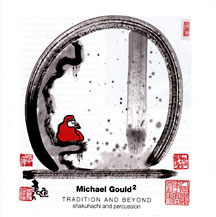 .
---