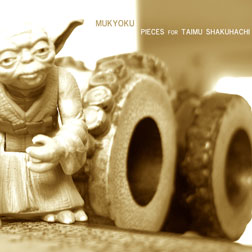 S-B9a. MUKYOKU: PIECES FOR TAIMU SHAKUHACHI
The term "mukyoku" is used for these pieces in the spirit of honkyoku, sankyoku, dokyoku, and sokyoku. This album is a compilation of pieces selected from the set of 27 training and performance compositions created for Taimu shakuhachi from 2009-2010.
CD
$15.00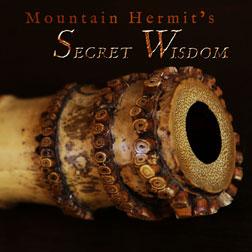 S-B9b. MOUNTAIN HERMIT'S SECRET WISDOM
This album features Buddhist hymns based on nature, breath and awareness, as well as new compositions for Taimu, recorded in an abandoned gold-mining cave-tunnel in Nevada County, California. Also included are electronic files of shakuhachi sheet music for each piece, photos from the recording location, and extended liner notes.
CD
$15.00