TODD BARTON has studied shakuhachi with John Singer, John Kaizan Neptune, Matsumura Homei, Ronnie Nyogetsu Seldin and Philip Gelb. Todd has also performed and recorded live electronics (keyboard and EVI) with jazz great Anthony Braxton (CD--Eugene 89), shakuhachi master John Singer (CD--Naked Vision) and author/poet Ursula K. Le Guin (tape--Music & Poetry of the Kesh and The Tao Te Ching). Currently his Genome Music is at the Santa Barbara Museum of Art as part of an exhibit of artworks inspired by DNA.

S-B1e. RO [*] C $15.50
All originally composed pieces played on Tai Hei shakuhachi and 2.7' jinashikan.
Hear a preview of RO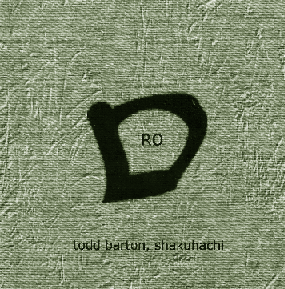 S-B1d. SHAKUHACHI MA [*] C $15.50
Ma: the space between; substantial silence; the timing of space; the threshold where two concepts can exist in a mutually beneficial relationship. All pieces on this album were recorded in a single sitting in the natural acoustics of the Schneider Museum of Art in Ashland, OR.
Hear a preview of Shakuhachi MA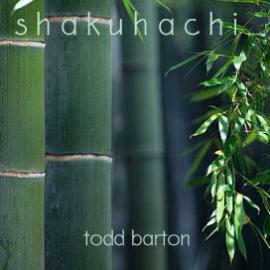 S-B1c. LAO TZU-TAO TE CHING with Ursula K. Le Guin [*] C $11.50
Todd backs up renown author Ursula Le Guin in her own rendition of this seminal work.
S-B1b. MOUNTAIN GHOST BREATHING [*] C $10.50
Barton's original compositions. Solo shakuhachi improvisation & wind chime as well as a piece compose entirely of digitally sampled shakuhachi.S-B1a. T'AI CHI SHAKUHACHI [*] C $10.50
Shakuhachi improvisations recorded while observing the movement & forms of the martial art T'ai Chi Chuan.
---